Nepali Short Film – The Wrong Kind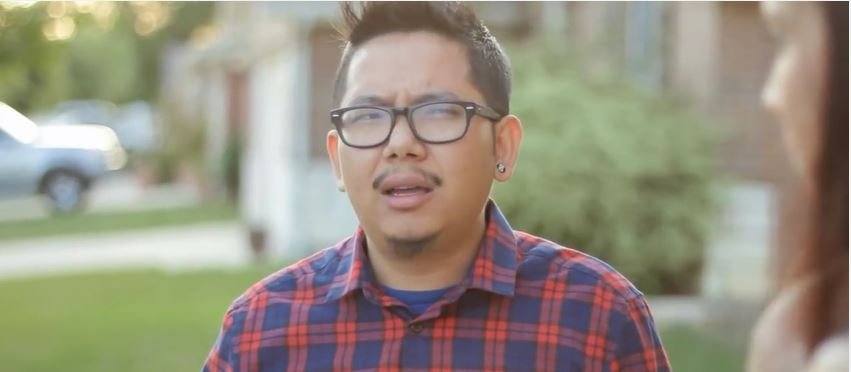 Watch Nepali short film "The Wrong Kind" presented by MaZZako Entertainment. The film is directed by Subodh Moktan and Subodh Thapa Magar. The producers of this film are Prashan Shakya and Madhu Shudhan Tamrakar. The film stars Hari Acharya as Niraj, Bismita Bhandari as Shimran, Subodh Moktan as Nabin, Fary KC as Sweta, Subodh Thapa Magar as Suraj, and Nurja Shrestha as Isha. The film portrays the story of three friends from which two of them are in a committed relationship and one guy for being in a relationship, tries to be someone who he isn't.
The film begins by showing Shimran and Niraj getting ready for going out lunch when Shimran admires Niraj of being looking good and when Niraj admires back to Shimran, she starts fighting, and later leave home. In the same time, the film shows Nabin and Sweta too discussing about Nabin's weight, and how he used to look before.                 Later, Suraj is shown talking with someone and having his own conversation. After sometime, all Niraj, Shimran, Nabin, Sweta and Isha arrive and all of them go for having a lunch. Finishing lunch, Suraj makes plan to hang out with Nabin and Niraj, but both of them deny. Later, Suraj says that he has started liking Isha, but both Nabin and Niraj say that she is not of his type as she loves doing party all the time and both speak up about past.
Later while dropping Isha at home, Suraj pretends to be a party loving guy, but she doesn't like it and says she hadn't thought Suraj will come out like that kind of boy. The same day, at night, Suraj calls both Nabin and Niraj and shouts over them saying that Isha isn't that kind of girl and asks for Isha's number and both Niraj and Nabin reply that their wives have gone at bar with Isha.
The film ends showing Shimran and Sweta having fun at the bar, but Isha, not being party type geil, was not there. The main thing was both of them used to take help from Isha to go out to a bar.