Nepali Short Movie – Smart Guy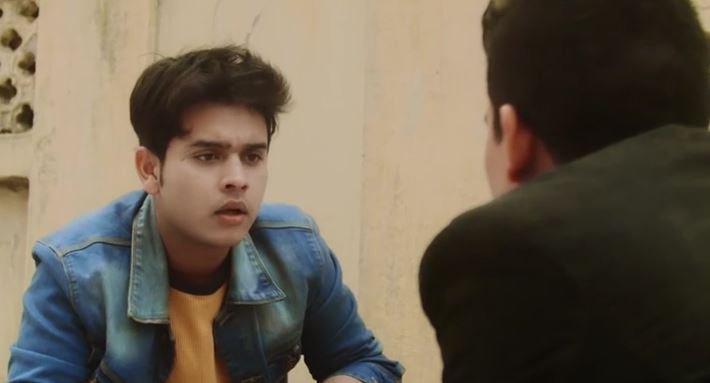 Watch Nepali short movie "Smart Guy" presented by Ur Style Entertainment whose casts includes Amrit Dhungana, Alisha Rai, Biki Prasain, Bharat Adhikari. The story starts with a boy (played by Amrit Gurung) sitting near in a corner and listening to songs. At the same moment, a known brother of him passes through, and he calls him (brother) to listen a rap song composed by him. The guy, at first ignores to come but Amrit insists him, so the guy comes and sits along to him.
 As the boy comes and sits near him, Amrit starts singing the song composed by him. As soon as he finishes the song, he notices his face and says what's wrong with him. Then the guy replies that though Valentine's came and passed, he couldn't impress no any girl, and Amrit makes fun of him and says that he'd got a formula to impress a girl. He says that he had discovered the formula through his experience, and asks the guy not to share it with anyone.
In this short movie, Amrit to his friend gives an idea for impressing a girl. Amrit says that normal the way of talking to girl as a friend is completely wrong, and at the first stage we should make them sister rather than a friend. During their conversation, Amrit sees a girl passing and co-incidentally, the girl aches her leg. Seeing that, Amrit goes to impress the girl following his own way. Amrit insists to help her, but at first Alisha rejects him, and at last allows him to help her out.
Reaching Alisha's house, she goes and holds hand of a guy standing near the door. The guy standing near the door comes out to be her husband and Alisha introduces Amrit to her husband. Amrit feels his heart broken and leaves the place.
This short comedy film is directed by Suresh Kafle, and written and edited by Amrit Dhungana himself. The production manager of this short movie is Nabin Mahatara,  and the work of coloring is done by Rupesh Khadka.