Pagal Premi by Ananda Karki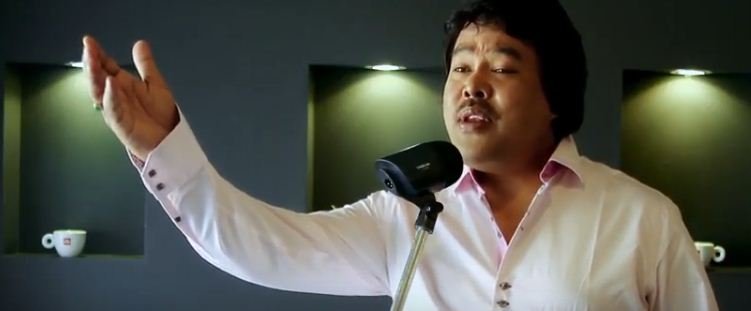 Pagal Premi is a Nepali Aadhunik song by Ananda Karki. The music video features Anupam And Sophia. This video song was cinematograph by Binod. This melodious music video was directed and edited by Jaswant Dev Shrestha.
Music for Pagal Premi was composed by Manoj "Biraj" and lyrics was written by Manoj "Biraj" himself. This is a beautiful romantic song expressing love. This music video shows the love towards wife. In this music video the actor Anup returns from abroad but he was surprised with the sad news that his wife is no more. This shows how we feel when we loose our loved ones. Pagal Premi music video was presented by Jaswant Dev Shrestha. The best singer Ananda and the actor give their best performance to give life to this song. I am sure, you people will love the song and tune repeatedly once after you hear it.
The music video is officially released online by Jaswant Dev Shrestha via YouTube. Hope you People will enjoy this beautiful song "Pagal Premi".
Here is the lyrics for the song  Jaswant Dev Shrestha:
Lagyo bhanchhan daiba le lutera
Lagyo bhanchhan daiba le lutera
Pheri pani timilai nai kurdaichhu
Manko gaatho manaimaa rakhera
Manko gaatho manaimaa rakhera
Paagal premi bhayerai baachdaichhu
Paagal premi bhayerai baachdaichhu
Lagyo bhanchhan daiba le lutera
Pheri pani timilai nai kurdaichhu

Kaha khoju sansarai khaali chha
Nafarkine baatomai gayou ki
Kshitiz paari bhaidiye arkai gaau
Timro mero bhet hune thiyo ki
Timro mero bhet hune thiyo ki
Gayo jaba mero saath chhodera
Durgatiko baatomaa laagdaichhu
Manko gaatho manaimaa rakhera
Manko gaatho manaimaa rakhera
Paagal premi bhayerai baachdaichhu
Paagal premi bhayerai baachdaichhu
Lagyo bhanchhan daiba le lutera
Pheri pani timilai nai kurdaichhu

Bethaa haru malai nai chhadera
Khusi jati timile nai lagichheu
Eklai yaha tadpaai malai
Haasi haasi chitaama jalichhau
Haasi haasi chitaama jalichhau
Gayo bhanchhan kharani banera
Ma ta ajhai sindur saachdaichhu
Manko gaatho manaimaa rakhera
Manko gaatho manaimaa rakhera
Paagal premi bhayerai baachdaichhu
Paagal premi bhayerai baachdaichhu

Lagyo bhanchhan daiba le lutera
Pheri pani timilai nai kurdaichhu
Manko gaatho manaimaa rakhera
Manko gaatho manaimaa rakhera
Paagal premi bhayerai baachdaichhu
Paagal premi bhayerai baachdaichhu
Timilai nai samjhera baachdaichhu
Paagal premi bhayerai baachdaichhu
Timilai nai samjhera baachdaichhu
Paagal premi bhayerai baachdaichhu
Timilai nai samjhera baachdaichhu