Sabaile Malai Ghrina by Shiva Pariyar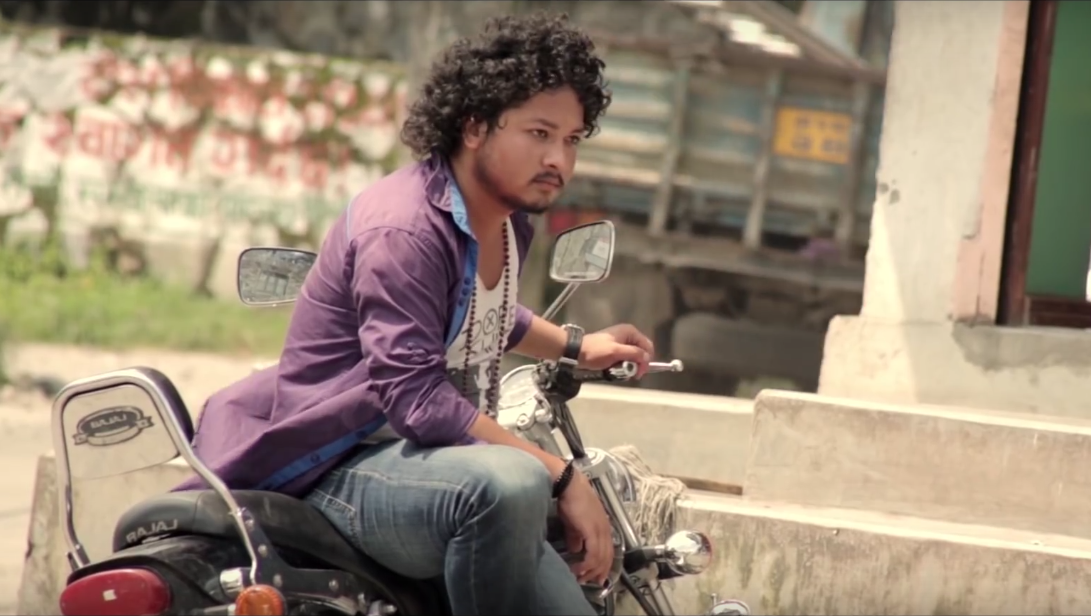 Sabaile Malai Ghrina is a Nepali sentimental song by Shiva Pariyar. The music video features new artists Rem, Pratikshya and Shiva. Sabaile Malai Ghrina Nepali song is directed by Rohan Nepali and edited by Anup Paudel. This music video is made possible by a day long hard work of cameraman Milan Shankar.
The lyrics and music for this song is composed by Sinchury Suresh Ghamal. The music video features hot and gorgeous model of Nepali entertainment industry, Pratikshya. She has given her amazing act in hundred of music video. Sabaile Malai Ghrina is a heart touching music video. Furthermore, Shiva Pariyar has added their sweet voice to make the song more melodious like adding good smell in gold. overall, this music video deliver the message that don't love anyone from your mood or need, love them from your heart. Once you listen to this song, I am sure you will keep repeating it.
The music video is officially released online by Music Nepal via Youtube. Hope that you will enjoy this sentimental song Sabaile Malai Ghrina.
Here is the lyrics for Sabaile Malai Ghrina :
Sabaile malai ghrina gare pani
timilai waha waha garun
Sabaile malai ghrina gare pani
timilai waha waha garun
Debre mero bhaye pani ishwor
timro dahine parun
Debre mero bhaye pani ishwor
timro dahine parun……….

Arulai pida diyera yaha
khusi paaido raichha
Arulai pida diyera yaha
khusi paaido raichha
Arulai pida diyera yaha
khusi paaido raichha
Janina dina maile khushi sara
timro bhagama sarun
Debre mero bhaye pani ishwor
timro dahine parun
Debre mero bhaye pani ishwor
timro dahine parun
Debre mero bhaye pani ishwor
timro dahine parun……..

Chokho maaya yaha,
garneko sadhai haar hudo rahechha
Chokho maaya yaha,
garneko sadhai haar hudo rahechha
Chokho maaya yaha,
garneko sadhai haar hudo rahechha
Timro jita ma sadhai sabaile
timilai phoolai phoola chharun
Debre mero bhaye pani ishwor
timro dahine parun
Debre mero bhaye pani ishwor
timro dahine parun………