Samjhi Samjhi by Ananda Karki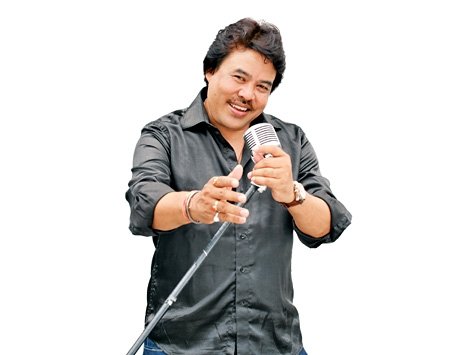 Samjhi Samjhi is a Nepali Pop sentimental song by Ananda Karki. The song express the pain of betrayal by loved one. This music video was cinematograph by Dhiraj Jung Shah. This song shows how loved one missed when they are far away from us.
The instrumental composition for this song was done by Sachin Singh while lyrics were articulated by Naresh Dev Panta. Samjhi Samjhi is a melodious song expressing love and pain within a deep lover. Here, in this song Samjhi Samjhi the artists plays very creative and realistic role and performed in very well manner. Singer Ananda is well known Pop and Gajal singer. In most of his song we can see the explanation of love from different angles. This music video was post production by Namaste Vision. I assure, you guys will love this song and tune repeatedly once after you play it.
The music video is officially released on line by Music Nepal via YouTube. Hope you people will enjoy this beautiful melodious song "Samjhi Samjhi".
Here is the lyrics for the song Samjhi Samjhi:
Samjhi samjhi Runu vanda
Baru pagal banaedeu
Tandpi Tadpi bachhnu vanda
Baru mritu malae deu

Mutu satekai kina
Maya priti basekai kina
Mutu satekai kina
Maya priti basekai kina
Satha hidekai kina
Hatte gari chahekai kina
Yo duniya parai vo
Prana mero khosi deu
Tandpi Tadpi bachhnu vanda
Baru mritu malae deu

Birsu kasari birsu
Auchhin sichai vari
Birsu kasari birsu
Auchhin sichai vari
Charkinchha chhati besari
Yo jindagi behal vo
Sas mero rokideu
Tandpi Tadpi bachhnu vanda
Baru mritu malae deu

Samjhi samjhi Runu vanda
Baru pagal banaedeu
Tandpi Tadpi bachhnu vanda
Baru mritu malae deu