Tadha Chhau Sanu by Anju Panta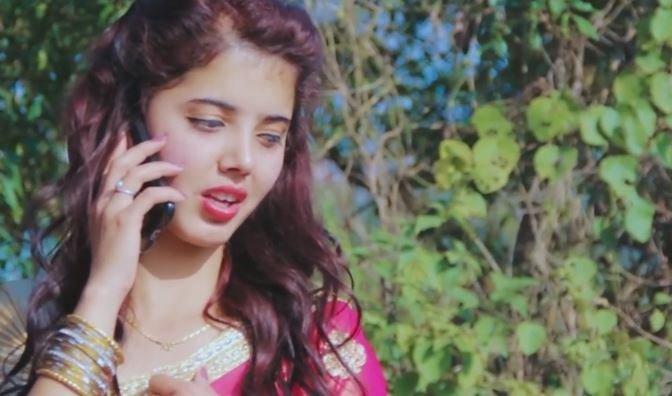 Anju Panta is popular among Nepali music lovers for her melodious voice. Today we have her new music video 'Tadha Chhau Sanu' which has been recently released by Music Nepal. Tadha Chhau Sanu is an adhunik Nepali song which shows how a women feels when her man is living in abroad, far from her.
Well Shree Krishna Bam Malla has composed the lyrics and music for this song. The music video features Sandeep and Asmee which is directed by Munal Shishir.
Here is the lyrics of Tadha Chhau Sanu:
Tadha chhau sanu ma dekhi aaj
samjhana dherai bho
Saas rahe samma aas gari baschhu
timi ta merai ho
Saaaanu..
Saas rahe samma aas gari baschhu
timi ta merai ho
Tadha chhau sanu…

Din bhari dulne chari ta barai
gud samjhi farkinchha
Din bhari dulne chari ta barai
gud samjhi farkinchha
Pardesi gharma farki na aauda
yo chhaati charkinchha
yo chhati charkinchha…

Chhodera gayau rumale chino
samjhana dherai bho
Jaha gaye pani je bhaye pani
tyo jyaan ta merai ho
Saaaanu…
Jaha gaye pani je bhaye pani
tyo jyaan ta merai ho
Tadha chhau sanu…

Mutuko maajhma rakheko maaya
sumpine kahile ho
Mutuko maajhma rakheko maaya
sumpine kahile ho..
Badulki laagda aru nathannu
samjheko maile ho
samjheko maile ho..

Birano thauma jyaan mero hudaa
samjhana dherai bho..
Saas rahe samma aas gari baschhu
timi ta merai ho
Saaaaanu…
Saas rahe samma aas gari baschhu
timi ta merai ho…

Tadha chhau saanu…