Timi Aayenau by Ram Krishna Dhakal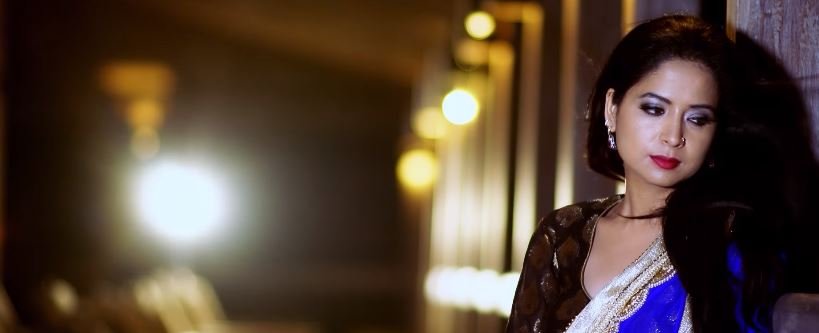 Timi Aayenau is a Nepali aadhunik song from album "AAWARAN". The music video features Neelam and Manchin. Timi Aayenau is a Nepali song by Ram Krishna Dhakal and Sanjeevani which is directed by Nikesh Khadka. The music video was cinematographed by Arjun Tiwari and team and edited by Nishan Ghimire.
The lyrics for the song was written by Ananda Adhikari and music for the song was also composed by Shikhar Santosh. Artists Neelam and Manchin have performed together to make this music video wonderful. In this music video singer Ram Krishna Dhakal have given their melodic voice. Ram Krishna Dhakal is the well known singer with great voice and sings mostly emotional songs. Overall, Neelam and Manchin are waiting for each other. When you once listen this song, I am sure you will keep tuning it.
The music video is released officially online by Bindabasini Music via Youtube. Hope that you will enjoy this melodious aadhunik song Timi Aayenau.
Here is the lyrics for Timi Aayenau:
Paat jhari rukho bhayo
Timi Aayenau Timi Aayenau
Timi Aayenau Timi Aayenau

Mann yo dhadhi raaga bhayo
Kati Timi Aayenau Timi Aayenau
Timi Aayenau Timi Aayenau…….

Sajha paryo dina yo dalyo
Chara haru farke basama
Ashu sukyo aasha maryo
Baaso adhiyo sasha ma
Pairo khasyo mann ma kati
Yeti Timi Aayenau Timi Aayenau
Timi Aayenau Timi Aayenau……

Timro lagi jiyanai pani
Hatkela ma rakhi dintheya ma
Hoo sangai jiune chaha boki
Timro baato sadai kurtheya ma
Sapana tuti sunya bhayo
kati Timi Aayenau Timi Aayenau
Timi Aayenau Timi Aayenau…………