Yestai Chha Priya by Anju Panta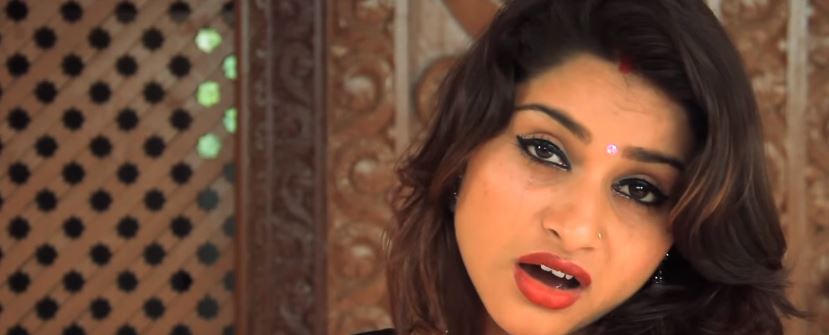 Yestai Chha Priya is a sentimental Nepali song by Anju Panta. The music video features Kajal Khanal, Rahul Khanal and Karishma Dhakal. Yestai Chha Priya is a Nepali song which is directed by Ramesh Koirala. The music video was cinematographed by Pawan Gautam and was edited by Subash Devkota.
The music for this song is composed by Basanta Sapkota and lyrics was written by Kumar Biwahit. The music video shows the unsuccessful love between Kajal Khanal and Rahul Khanal. In this music video, Kajal Khanal becomes mad in the love of Rahul Khanal. Yestai Chha Priya is a melodious heart touching song by Anju Panta. She is one of the famous, talented and versatile singer of Nepal. Panta has given her voice in more than hundreds of hit songs. Her melodious voice adds flavor in every song she sings. I am sure you will like repeating this song when you once listen to it.
This music video is officially released online by Budha Subba Digital Pvt Ltd via YouTube. Hope you guys will enjoy this melodious sentimental song Yestai Chha Priya.
Here is the lyrics for Yestai Chha Priya:
Yesti chha priya
Timile birse pachhika
Din pagal sari kaateko chhu

Yasti chha priya
Timile birse pachhika
Din pagal sari kaateko chhu
Chinela shodi halchhan
Timro baraima
Mani achal anjanaichhu
Tmiro barima
Tarapani thikchha bhanera
Dhate ko chhu
Yesti chha priya
Timile birse pachhika
Din pagal sari kaateko chhu……

Ma aklai chhu
Malai thahachha

Ma aklai chhu
Malai thahachha
Tara sagai bhaya jasto
Tarkana auchha
Kaile kai ta mare sari
Hune gari yadle satauchha
Yesti chha priya
Timile birse pachhika
Din pagal sari kaateko chhu……

Afnai thauma
Ramautheyau hami

Afnai thauma
Ramautheyau hami
Yo jiban ma timira ma
Na bheteko bhaya
Khusi fulne manani
Jalyo tanai dalyo
Ashai mari gaya
Yesti chha priya
Timile birse pachhika
Din pagal sari kaateko chhu

Yasti chha priya
Timile birse pachhika
Din pagal sari kaateko chhu
Chinela shodi halchhan
Timro baraima
Mani achal anjanaichhu
Tmiro barima
Tarapani thikchha bhanera
Dhate ko chhu
Yesti chha priya
Timile birse pachhika
Din pagal sari kaateko chhu……