Nepali Short Film – Heroism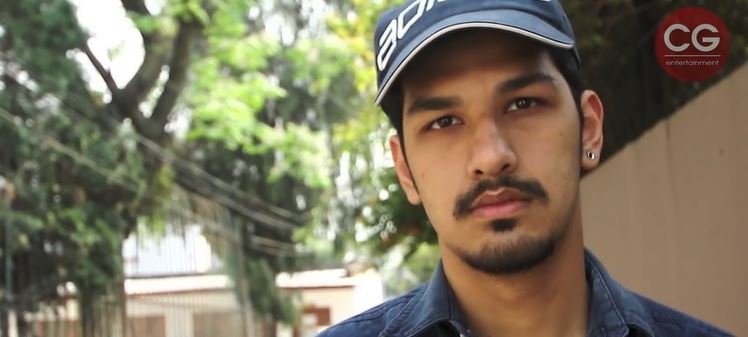 Watch Nepali short film "Heroism", a third movie presented by CG Entertainment and made through the concept of Mr. Basanta K. Chaudhary, which was published on Mangsir 15, 2073. This film has been written, directed, and edited by Sisan Baniya. The executive producer of the film is Brinda Kathayat.
In this film Saruk Tamrakar has appeared as Dennis Pradhan (storyteller) and Sisan also is seen as Dennis Pradhan (onscreen). Nevertheless, other casts include Anmol Thapa, Raunak Karki, Suman Poudel, Yubraj Joshi, Pravin Pathak, Naranta Bd. Kc, and Pratik Regmi. This is a story of guy who conveys a strong message to the youth against drug addiction, and also requests youth to stay away from drugs.
The story begins showing up a guy who introduces himself as Dennis (Saruk) and starts telling up his story. As he had lost his parents at a small age, he was taken care by his grandfather. Grown up watching cartoons, he wished to become a hero when he grew up. At the time of growing, Dennis fell into the bad company as he had friends who were 1/2 years older to him.
Slowly and steadily, when he totally grew up he had totally fallen into the bad company. One day, he was asked to join to drink beer by one his friend. Going through the alley, he noticed the piles of syringes. He had injected by syringe filled up by drug. Being addicted to drugs for 3-4 years, he had ruined up his relation with his grandfather. Leaving the house, he went to his regular place and injected himself with syringes filled with drug. He was taken to hospital by his grandfather as Dennis had been followed by him. After a couple of time, Dennis lost his grandfather and is living a life of his grandfather.
The theme of this story is to make aware to today's youth who are addicted to smoking and taking drugs. Smoking and taking drugs, might give you a wonderful moment for a while, but takes away everything from you forever.