Nepali Short Film – Paath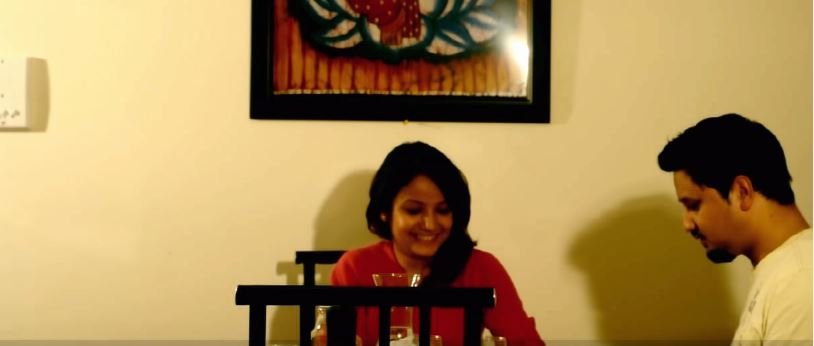 Watch Nepali short film "Paath" presented by SamlapNepal. The film is directed by Naran Malla and is written by Sailesh Bhusal. The producer of this film is Namrata Thakuri. This film stars Supath Sitaula as Raj, Sanchita Silwal Sitaula as Kriya, and Rakshya Thakuri as Rashmi. Furthermore, the co-actors are Sulav Sitaula, Pooza Karki, Mahesh Dhungel, and Anugya Niraula. The film portrays the story of three characters Raj, Kriya and Rashmi. Kriya, a friend of Rashmi had come to visit USA, but slowly the actual relationship between Raj and Kriya starts unfolding.
The film begins by showing Rashmi and Kriya reaching home and Raj cooking food for all and having their own conversation. Next day, both Rashmi and Kriya go out to visit and they have their own conversation. The same day Rashmi asks Raj to again sleep in the couch. The same thing happens next day.
 Next morning, Rashmi getting ready for her office, asks Raj to make coffee for Kriya too and leaves. Later Kriya goes into the kitchen and have their personal conversation. To know more, you have to watch out this short film.