Nepali Short Movie – Anurodh (The Request)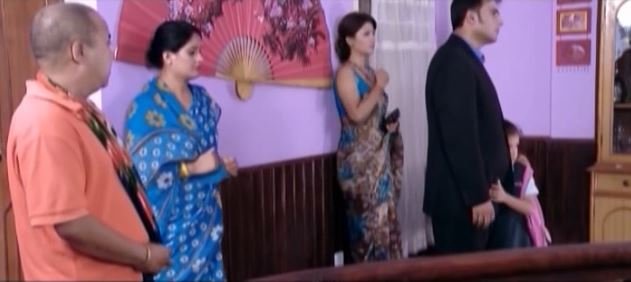 Watch Nepali short film "Anurodh (The Request)" presented by Nepal Society of Obstetricians and Gynaecologists. The film is directed by Pradeep Kaspal. The film stars Usha Khadgi, Deben Giri, Rashmi Bhatta, Sarita Lamichhane, Bibek Singh Thakuri, Salomi Gurung, Rupa Ghimire, Ghanaram Muskan. Moreover, the child artists in this film are Aachal Bhandari, Niharika Paudel, Sudesna Giri, Yaausha Poudel, Abipsa Poudel.  The film presents the story of a woman whose mother-in-law had wished to have a grandson, because of her old thinking. Later, her mind changes after watching a program in a TV.
The film begins by showing a small girl who falls down from ladder and later wishes to have someone to play with. In the meantime, her grandmother arrives and adds that she should give birth to a son this time. In the same way, all of say that they already have one girl child and should give birth to a boy. But both couple, being educated, didn't make any discrimination between boy and girl.
One day when that child reached home, she says her mother to open TV and watch the program. The TV program was related with aborting girl child. While everyone was watching that program, her mother-in-law too arrived. After watching that TV program, she changed up her mind and asked for forgiveness with her son and his wife.
The film carries a strong message with it. Still in some regions, girl child are discriminated in every way. Some are being discriminated after their birth, and some still do not get a chance to see this world. Even girls can do the work that boys can do, they too are capable of doing something.